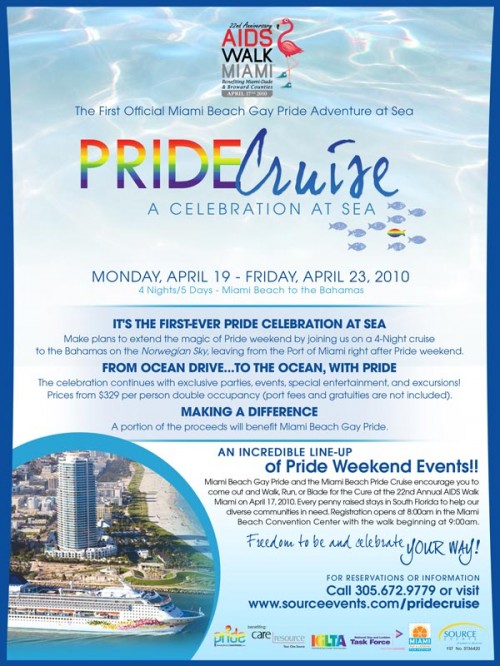 From Ocean Drive…. to the Ocean, with PRIDE
PrideCruise is thrilled to offer this special opportunity to sail as a special group on board the Norwegian Cruise Line's most popular cruises. Set sail with a group of friends, or come on board to meet fun, new LGBT people from all over the country – and the world celebrating, connecting, uniting and sharing great times, and the great feeling of PRIDE community, at sea.
Experience VIP treatment, with special Pride Cruise events designed exclusively for you, including:
• Welcome Cocktail Party
• Special Evening Entertainment Event
• Tea-Dances
• Costume Party
• Exclusive Gay Movie Screening at Sea
• Private party with Pride Cruise DJs
• Shore Excursions specifically for Pride Cruise guests!
And that's just a sample of all the things we have in store for you once you get on board!
Making a Difference
A portion of the proceeds will benefit the Miami Beach Gay Pride organization.