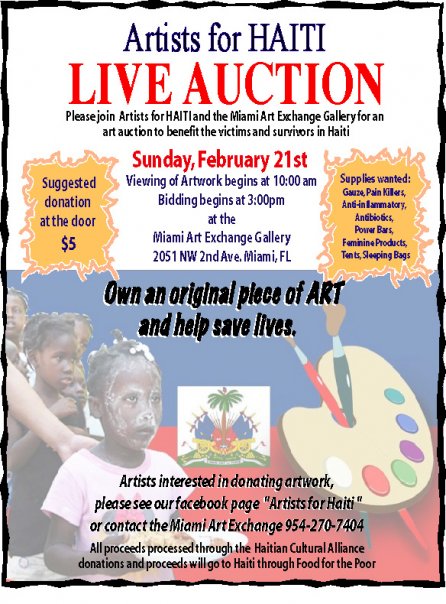 A group of us artists, mostly former graduates from "Artist as an Entrepreneur Institute" are putting together a benefit auction from works donated by artists. The Haitian Cultural Alliance will act as a fiscal agent and Miami Art Exchange will be collecting the works at their location at 2051 NW 2nd Ave. Miami, FL. Tue-Sat 11-5pm.
Get involved , help spread the word and make a difference join the Artists for Haiti fan page on Facebook http://www.facebook.com/pages/Artists-for-Haiti/302010420560
Any way that you guys can help spread the word or get involved is greatly appreciated.