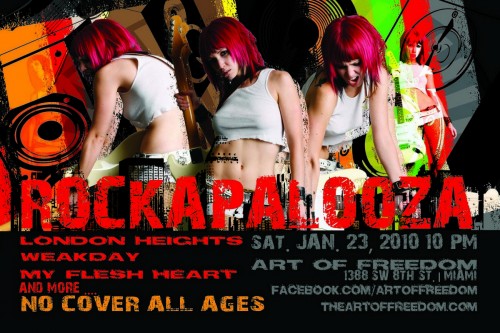 Saturday, January 23rd, at 10 pm
Come to Art of Freedom and listen to some awesome bands play live and raw.
Rock with some of Miami's greatest local bands.
All Ages! No Cover !
Sat. 01/23/09 10 PM
My Flesh Heart
and more !
Art of Freedom
En el corazón de la Calle Ocho.
Located in the heart of Calle Ocho.
1388 SW 8th Street
Miami, Fl. 33135
Visit our Website
Thank you for using Soul Of Miami!