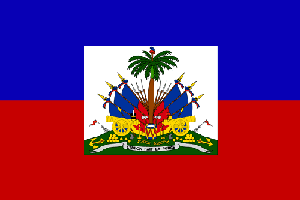 You are invited to the following event:
EMERGENCY DRIVE RELIEF TO BENEFIT HAITI
Date:
Sunday, January 17, 2010 at 4:00 PM (PT)
Location:
Catalina Mora Studio
2336 N.E. 5th Ave.
Miami, FL 33137
Fab C. Productions and K.H.A.T.T, Inc., a non-profit organization that raises funds for charitable organizations, are assisting The Haitian American Nurses Association by holding an EMERGENCY RELEIF County Fundraiser Drive Sunday, January 17, 2010 at Catalina Mora Studio, near Midtown in Miami, starting at 4:00pm.
As of today, there are no hospital's standing in Port-au-Prince, Haiti due to the catastrophic earthquake that hit their poor rural streets yesterday afternoon. With the county's help, we need more medical supplies to get to Haiti now. We are urging Miami to help most importantly, by donating medical supplies. With our straight association with the headquarters of Haiti's Red Cross, these supplies will be shipped the following day. Amongst medical supplies; food, clothing and funds will also be accepted and donated directly to Haiti.
F.Y.I. You can also donate online on this site!!
With a large support team for this relief, local Churches, schools, stores and radio stations have been informed to add this drive to their announcements.
Inside Catalina Mora Studio, for your entertainment, Legendary Haitian Guitarist, Dadou Pasquet, will be playing acoustic Haitian songs in tribute to this relief.
Tagua & Orange Peel Designs by Catalina Mora are 100% ecofriendly accessory designs made by real orange peel, coffee beans, tagua and more, will be there to purchase with proceeds going to Port-au-Prince, Haiti.
The Catalina Mora Studio is located on 2336 NE 5th Ave. Miami, Fl. 33137