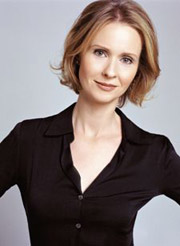 Adoption Campaign Kick-off Party
Photo by Steven Sebring
On Saturday, January 9, Cynthia Nixon will help us kick off our three-year campaign to end the ban on adoptions by gays and lesbians, and we hope that you will join us at The Shore Club in Miami Beach for this momentous event.
Florida's Adoption Ban is the only law in the country that categorically prohibits gays and lesbians from adopting. This discriminatory law hurts thousands of children who are languishing in Florida 's foster care system by denying them a permanent home.
Please join us on Saturday, January 9, 2010 at The Shore Club in South Beach , for a poolside cocktail party featuring Cynthia Nixon, Sex and the City star and LGBT rights advocate. Proceeds will support the ACLU's lesbian, gay, bisexual, and transgender rights work in Florida and across the country.
Poolside Cocktail Party:
$25/person, 8:30-10:30 p.m.
Open Bar and hors d'ouevres
Guest DJ
VIP Reception:
$250/person, 7:30-9:00 p.m.
Open Bar and hors d'oeuvres
Sponsorships available
Attire:
Miami Chic / Cocktail Party
Featured Guests:
Cynthia Nixon,
Congresswoman Ileana Ros-Lehtinen,
Florida Senator Nan Rich,
Florida Representative Mary Brandenburg,
Howard Simon, ACLU of Florida Executive Director,
Robert Rosenwald, ACLU of Florida LGBT Advocacy Project Director