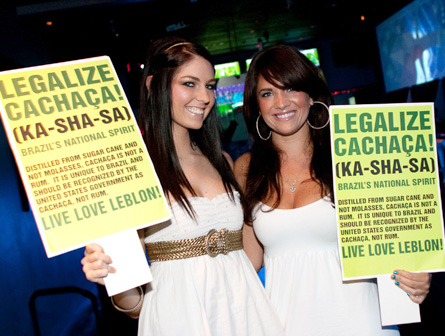 Join the Legalize Cachaca Movement in Miami
944 and Leblon Cachaça host the first Crawl to take place on Wednesday, Jan 6th.
The event starts at Clarke's for a VIP reception from 6:30pm-7:30pm. The group will then march to Red Steakhouse where Leblon Caipirinhas will be flowing from 7:45pm-8:45pm. The last stop on the tour will be at China Grill from 9:00pm-10:00pm.
Don't forget to ask for your traditional Bonfim upon entry for Leblon Caipirinha half price drink specials all night.
To RSVP for event, please go to: www.944.com/lebloncrawl.