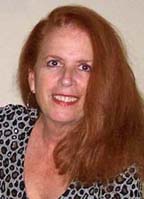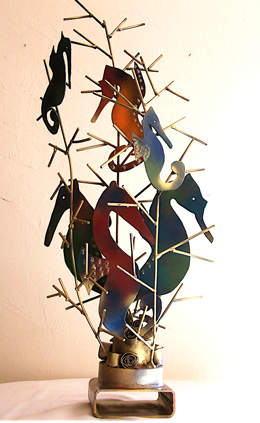 Saturday, January 9, 2010 – 2 to 4 pm
EXPLORING YOUR INNER ARTIST
an Arts and Healing Workshop
with award-winning artist, Paula Turk
at Arts at St. Johns, 4760 Pine Tree Drive, Miami Beach, FL 33140
Helping others to see from the perspective of "the artist within" led sculptor and photographer Paula Turk to design and offer workshops that promote an understanding of the creative process. This workshop is one of several 2-hour sessions created by Paula to help participants explore their imaginative side by responding to artistic stimuli.
The easy-to-do, yet stimulating exercises are offered in 15-minute segments in a relaxed, no-lecture format that encourages group participation and collaboration. The result of the workshop is to reveal another way of looking at and approaching the world.
The workshops are designed to increase one's powers of observation, communicate feelings through visual media, translate inner vision through written expression and release the ability to problem-solve more creatively and effectively. No previous art or writing ability is required. In addition, there is no limitation with respect to age, gender or profession.
FOR MORE INFORMATION ON THIS WORKSHOP
Contact Paula Turk via email at: mixedmetals@aol.com,
or call 305-864-9955.
Advance Registration Fee: $15
Day of Workshop: $20
All materials provided.
For further information on this and all Arts at St Johns events,
call 305-613-2325
BUY YOUR ADVANCE TICKETS ONLINE AT www.artsatstjohns.com
ARTIST INFORMATION: Paula Turk is an award-winning visual artist specializing in metal sculpture and photography. She is the founder/director of ArtShare LLC creative arts group which, in addition to providing workshops, has also co-curated the highly successful "Divine Debris & Glorious Trash" art exhibit. Her work resides in private collections and is also available by commission.
"Sea Riders" metal sculpture by Paula Turk
Visit Paula's website at: www. paulaturk.com
MISSION: ARTS WITH A MESSAGE
To present arts and culture programming that presents local artists and arts groups, builds community, and encourages dialogue about social issues.