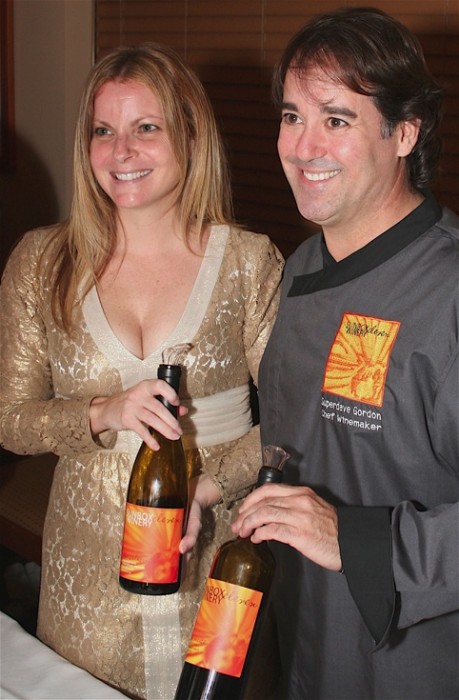 You are cordially invited…
SUNBOX ELEVEN WINERY CELEBRATES THE HOLIDAYS
ENO'S WINE BAR, SOUTH BEACH
920 LINCOLN ROAD, MIAMI BEACH, FL
WEDNESDAY, DECEMBER 23, 2009
6:00 P.M. – 10 P.M.
A not-so-typical California winemaker's event will be held in your own backyard of South Florida. SUNBOX Eleven Winery owner, Sunny Fraser, and her Chef Winemaker Superdave Gordon, aren't waking up on a vineyard next to the Napa Valley Wine Trail, but just down the street at their winery headquarters off lush Old Cutler Road here in their hometown of Miami. They travel back and forth to their cooperative winery in California to handcraft their very rare, limited production wines in single barrels until they age to perfection and then bring them back to Florida to share with the local hot-spots.
Miami's own SUNBOX Eleven Winery will be celebrating the holidays and the release of their much-anticipated second vintage of artisan wines at Eno's Wine Bar on South Beach. Sunny & Chef Superdave will be entertaining guests and signing bottles while people mingle and holiday shop in a relaxed environment of food and wine.
COMPLIMENTARY hors d'oeuvres will be served from 6 P.M. – 8 P.M.
Mention this (Facebook) invitation and provide your business card/contact info and your 1st wine pour is FREE, compliments of SUNBOX Eleven Winery.
The event is open to the public.