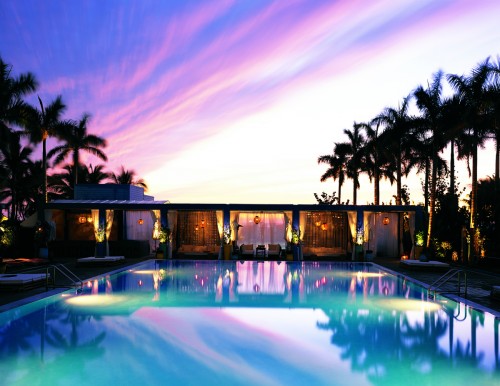 ECOMB – THE ENVIRONMENTAL COALITION OF MIAMI & THE BEACHES
GREEN HOLIDAY PARTY, FUNDRAISER AND AWARDS CEREMONY WRAPPED INTO ONE SPECTACULAR EVENT AT SHORE CLUB!
What: ECOMB is pleased to announce its annual Green Holiday Bash, graciously hosted by Shore Club, functioning not only as an end-of-year eco-celebration, but also as a fundraiser and awards ceremony.
In an effort to create a more sustainable future for Miami and the Beaches, ECOMB has led the charge in creating a bevy of environmental educational, community and recreational programs. These initiatives have taken shape and become successful as a result of local individuals and organizations. The Awards Ceremony will recognize these efforts by presenting former Mayor Manny Diaz, Former Commissioner Saul Gross, Miami Beach Community Resource Coordinator Lynn Bernstein and the staff of the City of Miami Beach's Public Works and Parks Departments for advancing the city's green initiatives.
Fundraiser: The entry fee of $35 dollars for the first 100 tickets sold ($45 thereafter), benefits ECOMB and gives guests membership status to the organization via a membership card – The Green Card. The Card entitles members to a variety of discounts from local "green" businesses and grants privileged access to future ECOMB events. Complimentary Eco-Friendly Cocktails and Treetinis, courtesy of VeeV Açaí Spirits, and Ago Restaurant hors d'oeuvres will be served throughout the evening.
Who: ECOMB, its partners and volunteers, and anyone interested in attending and becoming part of the environmental community — The Green Holiday Bash is open to the public. Melodic tunes courtesy of DJ Gunnars and Master of Ceremonies Michael Aller, a.k.a. Mr. Miami Beach.
Where: The Back Pool at the Shore Club, entrance via the front of the hotel
1901 Collins Avenue
Miami Beach, FL. 33139
When: Saturday, December 19, 2009 , 9:00pm to Midnight
Notable: ECOMB will announce its plans for its future headquarters and environmental education center, called Miami Beach Center for the Environment (MBCE).
Media Sponsor: 944 Magazine, The Lead and The SunPost