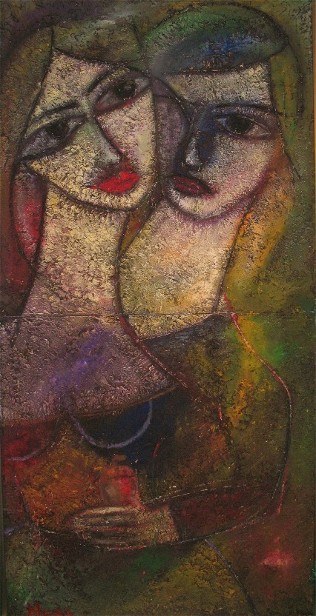 Join us for an afternoon of art. Browse through MANO's canvases, preview his newest work & enjoy our special holiday offers
H O L I D A Y
O P E N S T U D I O
Saturday & Sunday
December 12 & 13
11:00 am – 5:00 pm
MANO Fine Art Studio
4229 SW 75 Ave
Miami, FL
www.manofineart.com
Bird Road Art District
(Off of 72nd Ave & Bird Road)
Frescos
In his new collection MANO explores one of the oldest techniques of painting know to man. During the Renaissance frescos were regarded as the "Mother of all Arts". Frescos require the knowledge of water, raw pigments and mediums. In frescos, the artist applies color to a wet surface when the work dries and hardens the vibrancy of the color and the texture of the surface becomes one.
As our holiday gift to you and yours please enjoy a special savings of 25% off the regular price of one original work of art by MANO. This coupon is non-transferable and must be printed and presented in person when making purchase at MANO's studio. Offer does not apply to previous purchases, custom orders, framing orders, commissions or purchases made from other dealers or representatives of MANO's work. Hours by appointment or during Holiday Open Studio. Offer Valid: December 7 – 21. 2009
A special & rare holiday treat to be enjoyed and shared. Receive a 50% savings off of the regular price of limited edition giclees on paper or canvas currently in stock by MANO. This offer is valid only on purchases made Saturday & Sunday, December 12 & 13, 2009 of available inventory at MANO's studio. Coupon must be printed and presented in person. Offer does not apply to previous purchases or special orders. Offer Valid: December 12 & 13, 2009 ONLY