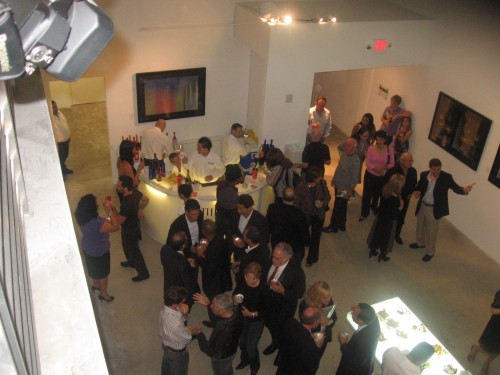 Please join us with your guests, tonight for our artist reception, featuring,
Stephen Gamson's: paintings and statues @ ZAG
Thursday, December 3, 2009, 7:00 – 9:00 PM
ZADOK ART GALLERY: (ZAG)
2534 N. Miami Ave.,( the former Galerie Adler Bertin-Toublanc building).
v 17,500 sq. ft
v 14 rooms
v 2 stories
v Chic, affluent Art Gallery
v Stylish venue for parties with panache!
ZAG is the crowning jewel of the emerging Wynwood Art District.
As an EVENT VENUE, ZAG hosts private, corporate, art parties; lectures, workshops, seminars, classes, book signings; film shoots and fundraisers.
The gallery is the ultimate venue for a special event.
Guests will enjoy a wonderfully catered and organized affair , amidst astounding works of today's emerging and contemporary artists!