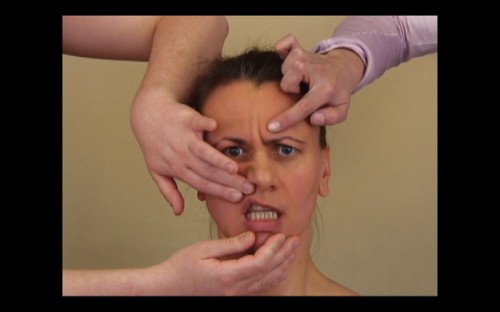 Pia Lindman's practice evolves around the themes of social context and space, as well as the performative aspect of making and experiencing art. Her interest in social space stems from studies in architecture, which eventually led her to study for a second master's degree in art at Massachusetts Institute of Technology (MIT) with public art artists such as Dennis Adams and Krzysztof Wodiczko, and performance artist Joan Jonas.
Pia Lindman takes the tradition of site-specific art as a point of departure, while addressing social, political, and economic conditions of a site. She creates places for negotiation of diverse cultural, physical, and emotional knowledges : like Finnish sauna bathing tradition vs. American sensitivity to nudity. By artistic interventions into social contexts like the Public Sauna at P.S.1 in New York (2000), her goal is to provoke passerbys to perform and experience a particular social practice, bringing about a re-evaluation of notions of corporeality and public sphere.
Pia Lindman's performance Face Act, is part of a larger body work that Lindman developed at the Humanoid Robotics Group at M.I.T. As Lindman reads aloud lines from a Simon Rich text, Drama students at M.I.T. use Pia Lindman's face as their stage; pulling, poking, and pinching her face to create the corresponding facial expression. The students collective mind interpreting the text serves as an artificial intelligence, while their fingers serve as the actuators transforming this mind into action.
Pia Lindman will be performing Face Act at Gallery Diet during the week of Art Basel Miami Beach.
PERFORMANCE TIMES:
December 3rd, 2006 at 11:00 a.m
December 5th, 2009 at 3:00 p.m
For more information please contact: info@gallerydiet.com or call 305 571 2288
Gallery Diet 174 NW 23rd St, Wynwood, Miami, FL