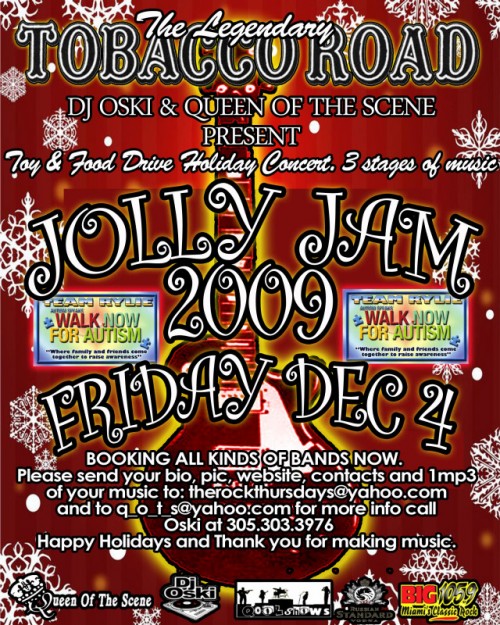 Tobacco Road
DJ Oski & Queen Of The Scene
Present
The Jolly Jam 2009.
Toy & Food Drive Concert.
Friday December 4th 2009
Tobacco Road.
If you would like to be a part of this special holiday event in any way please contact Oski at 305.303.3976. We are looking for people that want to setup and sell stuff, like a flea market. We will not charge you anything all we ask is you bring something for the toy & food drive. Spread the word as this will be a very special event and spaces are limited.
To book your band or solo act. Please send your bio, pic, website, contacts and 1mp3
of your music to: therockthursdays@yahoo.com and to q_o_t_s@yahoo.com
Happy Holidays and Thank you for making music.
Tobacco Road 626 South Miami Avenue. Miami Florida