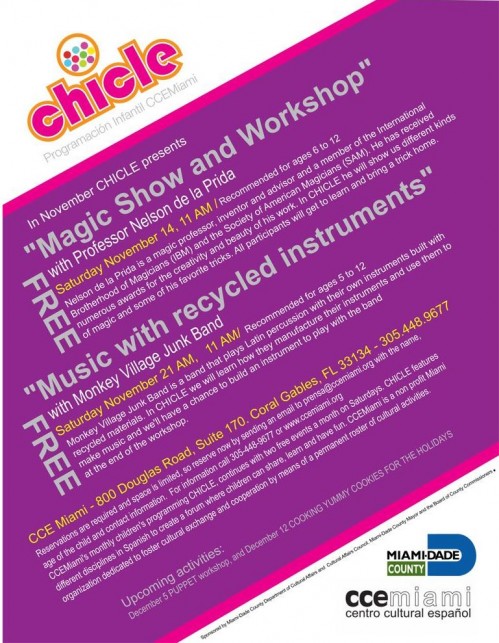 FOR CHILDREN & YOUTH
"MAGIC SHOW AND WORKSHOP"
DATE: 11-14-2009
TIME: 11am.
withProfessor Nelson de la Prida
Saturday November 14, 11 AM
Recommended for ages 6 to 12
At CCEMiami.
Nelson de la Prida is a magic professor, inventor and advisor and a member of the International Brotherhood of Magicians (IBM) and the Society of American Magicians (SAM). He has received numerous awards for the creativity and beauty of his work. In CHICLE he will show us different kinds of magic and some of his favorite tricks. All participants will get to learn and bring a trick home.