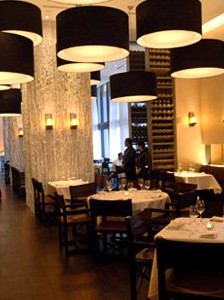 Please join MANO on October 15 for..
Kickoff Party for Easter Seals Festival of Chefs
Thursday, October 15, 2009
5:00 – 7:00 pm
Solea at the W Hotel
2201 Collins Avenue, Miami Beach, FL
RSVP to Yani Sanchez, ysanchez@sfl.easterseals.com
Acclaimed Chef Michael from Solea, will be hosting the Kickoff Cocktail Party for this year's Festival of Chefs benefiting Easter Seals South Florida. The event will feature a sampling of his signature hors d'oeuvres and the unveiling of the this year's official artwork for the event by one of South Florida's most talented artists, MANO. The Kickoff Party will be at the W Hotel on October 15, 2009 from 5:00 pm to 7:00 pm. Do not miss the opportunity to get a glimpse of what is in store for Festival of Chefs. We hope to see you there!
For more information please contact Yani Sanchez, Easter Seals South Florida 305.547.4748.