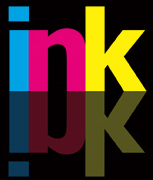 INK was founded to provide a much-needed venue to showcase contemporary works on paper during Art Basel Miami week. INK will feature 13 notable publishers and dealers who will exhibit new publications, projects and aquisitions by leading contemporary artists.
December 2 – 6, 2009
Opening Brunch Celebration
December 2, 2009: 10 a.m. – Noon
Hours:
Wednesday, December 2: 12 p.m. – 7 p.m.
Thursday, December 3: 10 a.m. – 7 p.m.
Friday, December 4: 10 a.m. – 7 p.m.
Saturday, December 5: 10 a.m. – 7 p.m.
Sunday, December 6: 10 a.m. – 3 p.m.
Admission is free
Suites of Dorchester
1850 Collins Avenue
Miami Beach, Florida 33139
www.suitesofdorchester.com
www.printfair.com
www.ifpda.org
www.inkmiamiartfair.com
Visitors to the Fair have an unrivaled opportunity to view and acquire outstanding works across the diverse range of periods and specialties represented by the IFPDA's exhibiting members. While the Fair is known among museum curators and major collectors for its rare and exceptional prints, excellent works can be found in all price ranges, including exciting new projects from today's leading and emerging artists.
The International Fine Print Dealers Association is a nonprofit organization of art dealers, galleries, and publishers in the field of fine prints committed to the highest standards of quality, ethics, and connoisseurship, and to promoting a greater appreciation of fine prints among collectors and the public.
NEW THIS YEAR: A coordinated exhibition of proofs on view throughout the Fair will offer visitors a rare look at how artists shaped their projects during the process to realize their final concepts.
Exhibitors:
Dolan/Maxwell
Dranoff Fine Art
Durham Press Inc.
Graphicstudio/U.S.F.
Jim Kempner Fine Art
Marlborough Graphics
Riverhouse van Straaten
Shark's Ink
Tandem Press
Verne Collection Inc.
The IFPDA is a non-profit organization dedicated to ensuring the highest ethical standards and quality among fine print dealers, and to promoting greater appreciation of prints among art collectors and the general public.