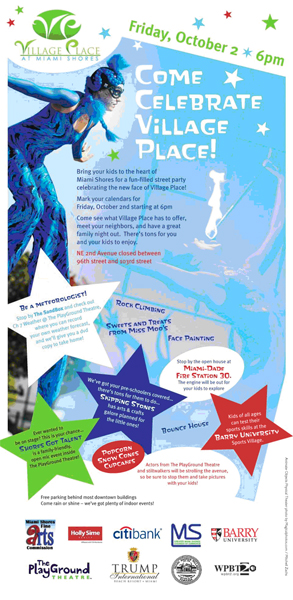 Village Place at Miami Shores
Friday, October 2, 2009, 6PM
FREE
NE 2nd Avenue between 96th Street and 103rd Street
Bring your kids to the heart of Miami Shores for a fun-filled street party celebrating the new face of Village Place! Come see what Village Place has to offer, meet your neighbors, and have a great family night out. There's tons for you and your kids to enjoy!
Open to the public
Thank you for using Soul Of Miami!