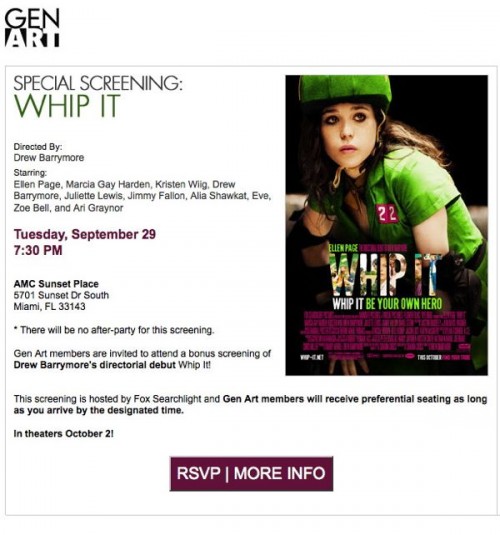 This Tuesday, September 29th, Gen Art hosts their infamous film screenings at AMC Sunset Place where members are invited to attend a Drew Barrymore's directorial debut "Whip It!" starring Ellen Page, Marcia Gay Harden, Kristen Wiig, Drew Barrymore, Juliette Lewis, Jimmy Fallon, Alia Shawkat, Eve, Zoe Bell, and Ari Graynor. This screening is hosted by Fox Searchlight and Gen Art members will receive preferential seating as long as you arrive by 7:20 pm.
Tuesday, September 29th
7:30pm
AMC Sunset Place
5701 Sunset Dr South
Miami, FL 33143
More Info.