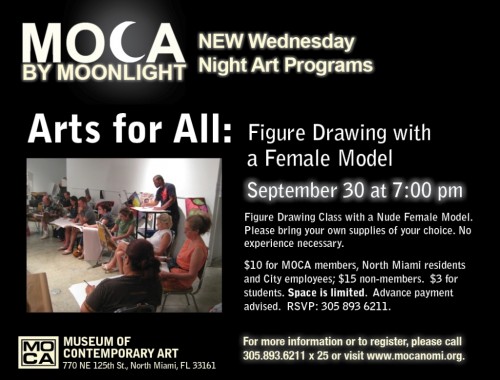 MOCA by Moonlight: New Wednesday Night Art Program
Arts for All: Figure Drawing with a Female Model
September 30 at 7 p.m.
Figure drawing class with a nude female model. Please bring your own supplies of your choice. No experience necessary.
$10 for MOCA members, North Miami residents and city employees; $15 non-members; $3 students. Space is limited. Advanced payment advised. RSVP 305.893.6211
Thank you for using Soul Of Miami!