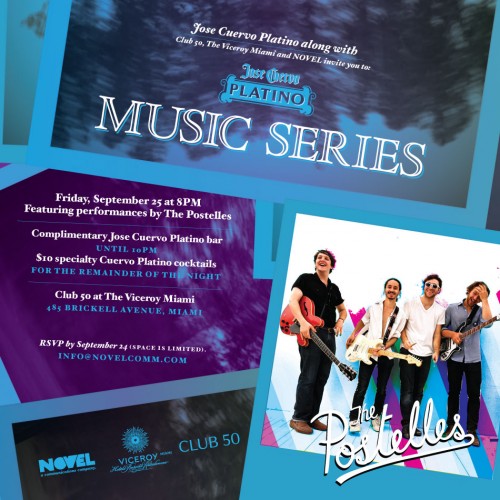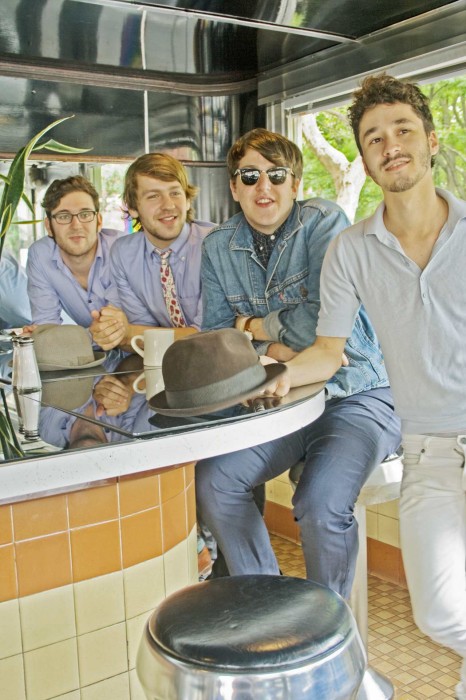 The Postelles
The foursome will perform all their newest tunes including the single produced by The Strokes guitarist Albert Hammond Jr., which is already making waves in the music scene. Details on the show below.
Club 50 at The Viceroy, Jose Cuervo Platino Music Series and Novel present a live performance by The Postelles on Friday, September 25th. Attendees will enjoy an open bar hosted by Jose Cuervo Platino, the premium tequila line, from 8-10pm and drink specials throughout the night. The Postelles, a New York City-based foursome, will bring their unique blend of feel good retro and modern alt-pop to the stage at 11pm. Club 50 provides breathtaking panoramic views from the rooftop of the Viceroy hotel. Viceroy Miami is located at 485 Brickell Avenue. No cost for attendance. Please RSVP at info@novelcomm.com.
9/25/2009 10:00 PM at Club 50 at Hotel Viceroy
485 Brickell Ave, Miami, Florida 10001
Cost: Free
Free show at Club 50 in the Hotel Viceroy
http://www.myspace.com/thepostelles
Thank you for using Soul Of Miami!