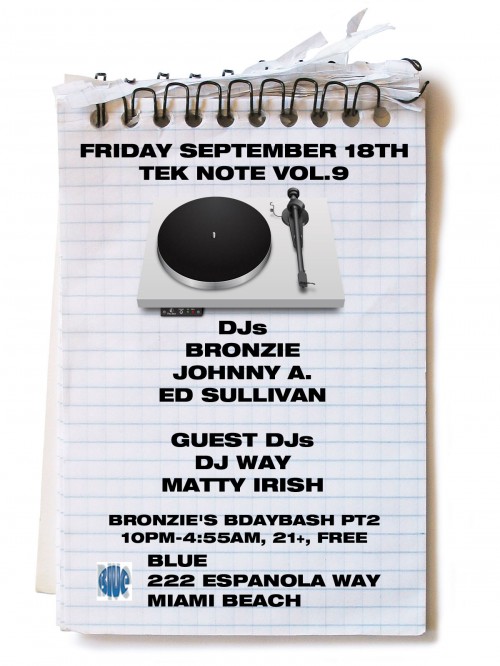 What's up everyone? Tek Note returns to our home of house music, Blue this Friday the 18th. Bring your best dance shoes because we gonna throw it down! Guest DJs Matty Irish and DJ Way do the honors of serving of some fine beats to get you grooving. Residents Bronzie and Johnny A. return from hosting a successful NYC edition of theTek Note party at Bar 13 last Friday night to bring you another night of teky crunchy beats served up Miami style at our favorite little place down on Espanola Way. New lights and look! Doors at 10pm, Free. Drink specials tba.
Friday 9-18 – Tek Note Vol.9 @ Blue
Hope to see everyone on the dance floor!
bronzie
Thank you for using Soul Of Miami!