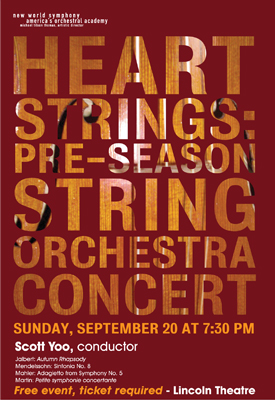 Heart Strings
Sunday, September 20 at 7:30pm
Lincoln Theatre
FREE, ticket required
Get a free sneak-peak of one of this season's most anticipated concerts! The Adagietto from Mahler's Symphony No. 5 (performed later this season, April 10-11, at the Adrienne Arsht Center) is gentle and sublime and thought of as Mahler's love letter to wife Alma. Mahler, Mendelssohn and more make for a delightful Sunday evening!
Click here or call our Box Office at 305-673-3331 to reserve your seat today.