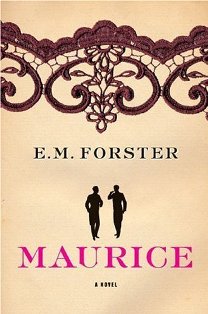 WOLFSONIAN–FIU WOLF BOOK CLUB
Friday, September 11, 7pm
MAURICE by E.M. Forrester (1971)—Be a part of our book club! Participants must be Wolfsonian members and will receive a twenty percent discount on book club selections purchased in The Dynamo Museum Shop.
Written and set in early 20th century Cambridge, Maurice Hall follows the life that is expected of him—public school, Cambridge University, work at his father's firm—except that he is a homosexual. Published over 50 years after it was written, this controversial novel depicts same-sex love in a non-condemnatory way. To join or to RSVP: 305.535.2644 or lydia@thewolf.fiu.edu. Free.
1001 WASHINGTON AVENUE
MIAMI BEACH, FLORIDA 33139
T 305.531.1001 F 305.531.2133
wolfsonian.org
Thank you for using Soul Of Miami!