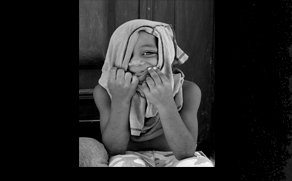 ESPACIO ABIERTO: "ENTRE CALLES" BYLVIA MARTíNEZ
START DATE: 09-10-2009
END DATE: 09-30-2009
HORARIO: 7 pm
ESPACIO ABIERTO: "Entre Calles" by Sílvia Martínez
Program for the promotion of local creativity
Thursday September 10, 7pm
At CCE | Free Admission
800 S Douglas Rd. Suite: 170. Coral Gables, FL 33134.
On view till 09| 31
Sílvia Martínez Kuti
A daughter and sister of artists, KUTI lived in Havanaf rom 1998 to 2008.
Graduated of biology from the University Complutense of Madrid, she developed her professional activity until 1998 in pharmacy and publicity fields.
Her first exhibition was in May 2006. Her work has been published in several art magazines. Her photos have been object of radio and television programs.
KUTI's work stands for bringing together known and unknown realities. She focuses on the rural and urban Cuba, exceeding the topics and diving in a reality that is inaccessible for the new observer. Her work evolves from the paper, as printed material, towards the canvas and the aluminum, trying to find constantly the new and the different.
Some of Silvia's work is in private collections and art foundations in Cuba as well as other countries. Actually, she lives in Miami.
www.photoproducers.es/kuti
CONTACT PHONE: 305 448 9677
Thank you for using Soul Of Miami!