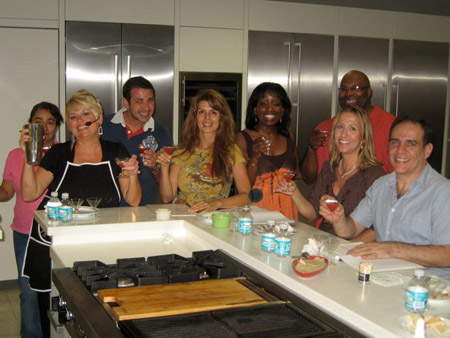 La Diva Cucina "small bites, BIG DRINKS" class:
small bites, BIG DRINKS cooking and cocktail class: What's better than imbibing in a lemongrass ginger martini and mango curry shrimp cups? Learning how to make them and more while socializing and listening to hip beats by DJ Nevah L8 (4 dinnah!) in a beautiful designer kitchen! DJ, door prize and recipe book included!
Date: Saturday, Sept. 26, 2009
Time: 1pm-4pm
Charge: $78 for one or $145 for two prepaid cash or check only.
Email: ladivacucina@gmail.com
Phone: 305 297 8121
Web: http://www.ladivacucina.com
Thank you for using Soul Of Miami!