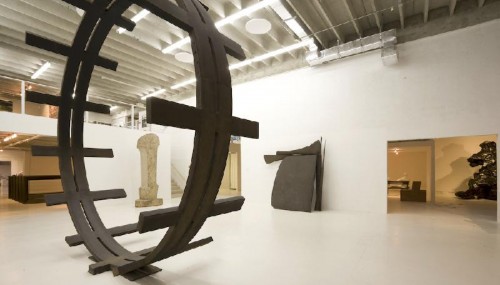 Hope Blossoms – An Art Happening
benefitting the Lotus House
Tickets going fast – Purchase early!
Please Be A Sponsor!
The 5th Annual Fall Fundraiser of The Sundari Foundation, Inc. at the Margulies Warehouse on Friday, October 16, 2009, benefitting the Lotus House Women's Shelter, will be an art event like no other – a fun, thought-provoking, interactive creative "art happening," shaped as much by the audience as the artists.
Join us for an extraordinary evening of art and community as visual, sound, movement, video, sculpture, installation, conceptual and performance artists from around the world, and you as direct participants, create "live works of art" that explore what hope looks, feels, tastes and sounds like. In pushing the boundaries of art and life, we will create an unfolding narrative of the spirit and power of compassion, understanding, creativity and community coming together to make hope truly blossom!
This interactive "gallery style" event will also include a silent auction featuring many of South Florida's brilliant artists as well as selected works that are created throughout the evening! Fine wine and Chef's Tastings from local restaurants will also be served.
Please join us in making this amazing event possible!
Sponsorships are available at many different levels.
For more information please contact
Constance or Lindsay at 305-365-2478 or outreach@lotushousehelter.org
Tickets available now for $100 each online at www.lotushouseshelter.org or by calling 305-365-2478
More Info.