Come check out two musical theater shows being performed this weeked by members of our Broadway Actors and Broadway Actors Advanced summer camps: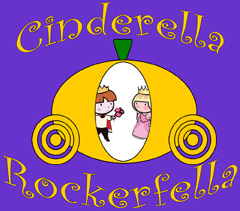 Cinderella and Rockerfella
Broadway Actors
Friday, July 24, 2009, 5 pm
Hollywood Central Performing Arts Center, US-1 and Monroe Street
A modern, panto-style reworking of the classic tale, including all the traditional characters: downtrodden Cinderella, Rockerfella (formerly known as Prince Charming!), Buttons, the Ugly Sisters, and the Fairy Godmother, with a selection of additional characters, from music managers and paparazzi, to good and bad fairies – all placed in a world of fame and celebrity.
With fresh and relevant things to say about fame, fortune and how true love will win in the end, it has a wonderfully comical script, fabulous songs and plenty of opportunity for audience participation.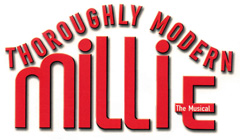 Thoroughly Modern Millie
Broadway Actors Advanced
Saturday, July 25, 2009, 2 pm
Hollywood Central Performing Arts Center, US-1 and Monroe Street
Taking place in New York City in 1922, Thoroughly Modern Millie tells the story of young Millie Dillmount, who has just moved to the city in search of a new life for herself. It's a New York full of intrigue and jazz – a time when women were entering the workforce and the rules of love and social behavior were changing forever.
Based on the popular movie, the stage version of Thoroughly Modern Millie includes a full score of new songs and bright dance numbers. Filled with frisky flappers, dashing leading men and a dragon-lady of a villainess audiences will love to hate, Thoroughly Modern Millie is a perfectly constructed evening of madcap merriment.
Tickets are $7 for adults and $4 for children under 12-years-old. Tickets can be purchased at the box office 1 hour prior to the show. Performances take place at Hollywood Central Performing Arts Center, US-1 and Monroe Street (1770 Monroe Street). Cick here for more information.
Limited slots are still open in the remaining sessions of Summer Camp, including Broadway Actors, Young Artists Advanced, and Young Artists/Young Actors. Click here for more information.