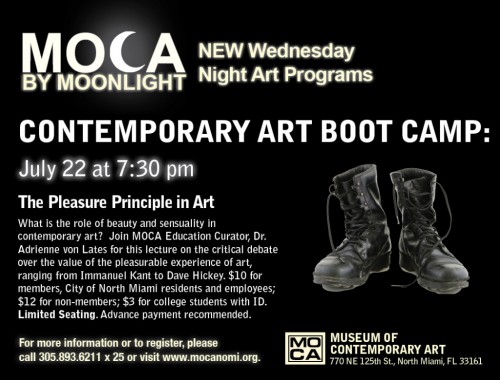 Contemporary Art Bootcamp: The Pleasure Principle, Weds. July 22nd, 7:30 pm
Contemporary Art Boot Camp offers 1 hour lectures on themes and issues in contemporary art presented by MOCA's curator of Education, Dr. Adrienne von Lates. Miami-Dade County Art Educators will earn MPP points for attending.
$10 per lecture for MOCA Members, North Miami Residents and city employees, $3 for college students with ID, $12 for all others
More Info
Thank you for using Soul Of Miami!