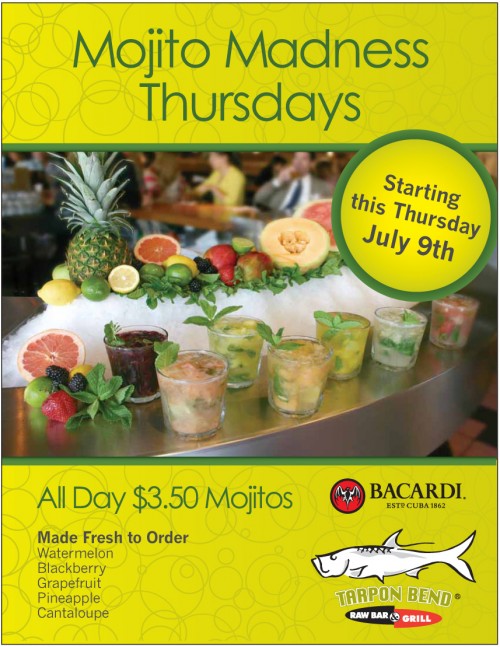 Wayne C. Eldred
General Manager
Tarpon Bend Raw Bar & Grill
It is my greatest pleasure to cordially invite you all to our Premium Bacardi Mojito Madness and Taco Kick-Off Party being held on Thursday, July 9 at 5pm at Tarpon Bend, 65 Miracle Mile, featuring delicious hand-made drinks priced at only $3.50.
We will also be rolling out three of our top quality and delicious soft tacos. They will be available for $1 during our normal Happy Hour times (3 to 9pm). Please RSVP via email, or just be here and enjoy an adult frosty beverage. Looking forward to having you all join me for "Good times you can taste at the Bend."
Thank you for using Soul Of Miami!