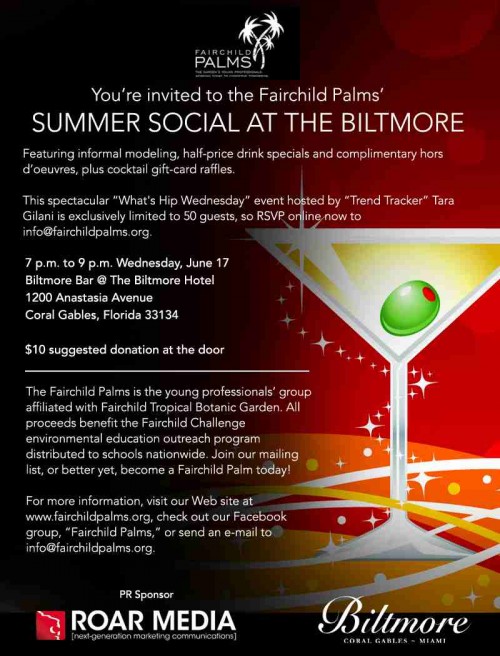 Fairchild Palms Summer Social on June 17 at the Biltmore: RSVP Now (Space is Limited)
Date: Wednesday, June 17, 2009
Time: 7 p.m. to 9 p.m.
Location: The Biltmore Hotel
1200 Anastasia Avenue, Coral Gables, FL 33134
Featuring informal modeling, half-price drink specials and complimentary hors d'oeuvres at the beautiful Biltmore Hotel.
This spectacular "What's Hip Wednesdays" event hosted by "Trend Tracker" Tara Gilani is exclusively limited to 50 guests, so RSVP online now to info@fairchildpalms.org.
$10 suggested donation at the door.