PERFORMING LIVE
May 29th — "TIEMPO LIBRE"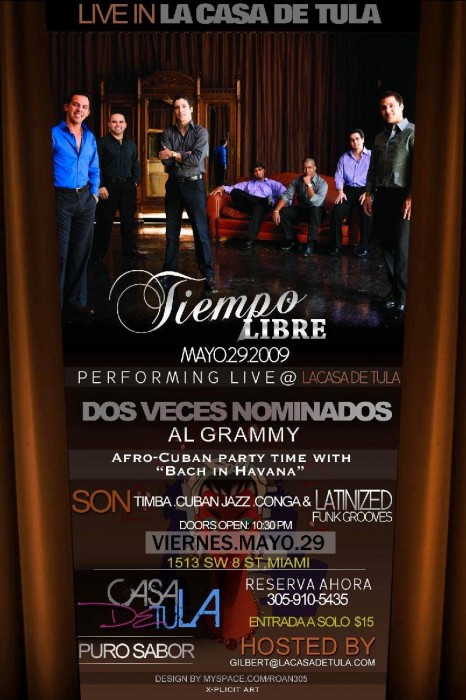 This coming Friday, on May 29, SONY MUSIC presents the Grammy-nominated Cuban band Tiempo Libre that will perform LIVE @ La Casa de Tula.
Come and enjoy a night of dance and Cuban music with Tiempo Libre and their ONLY official new CD Release Party.
They have become known for their incendiary, joyful performances of son, timba, cuban jazz and an irresistible, dance-inducing mix of high-voltage Latin beat and seductive rhythms of Cuba.
Be part of the action and enjoy Tiempo Libre's official CD release party @ Tula on Friday, May 29. We are located at 1513 SW 8th ST. Entrance is only $15. For more info: 305-910-5435. Let's partyyyyy!