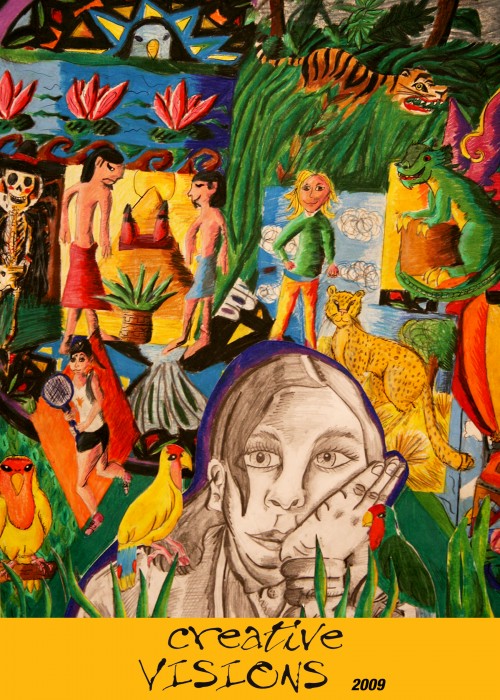 Target Wednesday After Hours
May 13, 2009 | 6 p.m. to 9 p.m.
This year marks the sixth annual Creative Visions exhibition at the Frost Art Museum. Creative Visions is a juried exhibition of artwork created in District 11 public schools.
Creative Visions is an annual exhibition of student art work from District 11 public schools. The exhibition was conceived in 2004 to highlight the artistic accomplishments of the District's K-12 schoolchildren. This annual exhibit is a unique partnership between the Museum, District 11 Commissioner Joe A. Martinez's office, Miami-Dade Department of Cultural Affairs, Division of Life Skills – Art Education Program, and Miami-Dade County Public Schools. Numerous pieces of two and three-dimensional artwork from each elementary, middle and high school within the District are selected by a panel of judges for display, and awards are presented to young artists during the exhibition's opening reception.
Target Wednesday After Hours provide an excellent opportunity to meet and socialize with other people interested in the arts while learning more about The Museum, exhibitions and artists. The events are free and open to the public. For more information please contact the Education Department at 305.348.6963.