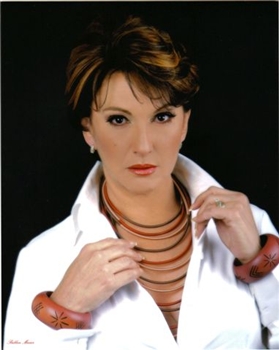 Thursday May, 14. 8 pm.
Songs to remember
Guest artist: Cecilia García
Musicians: Tony Suarez, percussion J.C. González, bass, Roberto Lozano, musical director and piano.
At CCEMiami. Free Admission
Cecilia García is sponsored by Instituto Dominicano de Telecomunicaciones (INDOTEL).
Roberto Lozano's musical career spans more than 40 years.
In 1965 joins the Julio Gutierrez Show in NYC and travels to Puerto Rico;
Reno, Nevada; Washington D.C.; and back in N Y C he tries his luck as a solo performer, becoming a very successful Piano Bar entertainer.
His compositions/songs are then recorded by Estela Raval y Los Cinco Latinos; Suzy Lemán, Lissette, Willie Chirino, Felo Bohr, Marisela Verena, G. Rojas, Tania Martí, Reynaldo Rey, Oscar de León and Maria Marta Serra Lima.
Back in NYC Lozano performs at the prestigious "Carnegie Hall": "Homage to Olga Guillot" in 1983.
He directs several shows for "Grateli" at Miami Dade County Auditorium.
Then follows original music for "Coimbra"; "Mujeres"; "Mi Querido Charlie"; for the CoconutGrove PlayHouse Traveling Group … " Pepperpot" and "Gnuyen, Ortega and Me". Currently Lozano is the Artistic Director /President- Founder of a non-profit organization 501 C (3) "Arts on the Way" that presents the best of our local performers in South Florida.