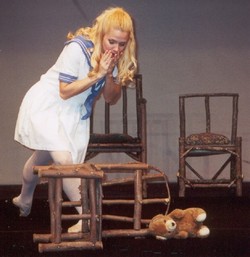 GOLDILOCKS AND THE THREE BEARS
The company's final children's program of the season
Saturday, May 9th. 11:00 AM
Coral Gables Public Library
3443 Segovia Avenue
For Information, telephone: 305-442-8706
Free & Open to the Public.Seating is Limited so Arrive Early
This fun-filled children's classic tells the story of spoiled Goldilocks who learns a lesson from the three bears after she disrupts their charming home. Featuring colorful costumes and upbeat, character-oriented dance movement, the story is told through dance, music and narration. Goldilocks transforms from a spoiled brat into a delightful young lady after her encounter with the three bears.