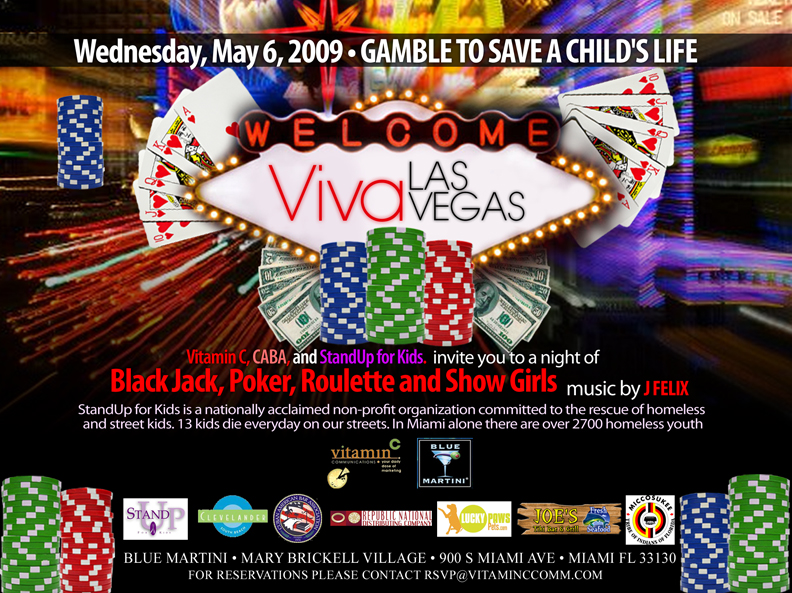 Vitamin C in conjunction with CABA and StandUp For Kids invites you to gamble to save a child's life. StandUp for Kids is a nationally acclaimed non-profit organization committed to the rescue of homeless and street kids. Thirteen children die everyday on our streets. In Miami alone there are over 2,700 homeless youth. Please join us to benefit this amazing organization at Blue Martini,Wednesday, May 6th at 8pm.
For Reservations please contact
RSVP@VitaminCcomm.com
Thank you for using Soul Of Miami!