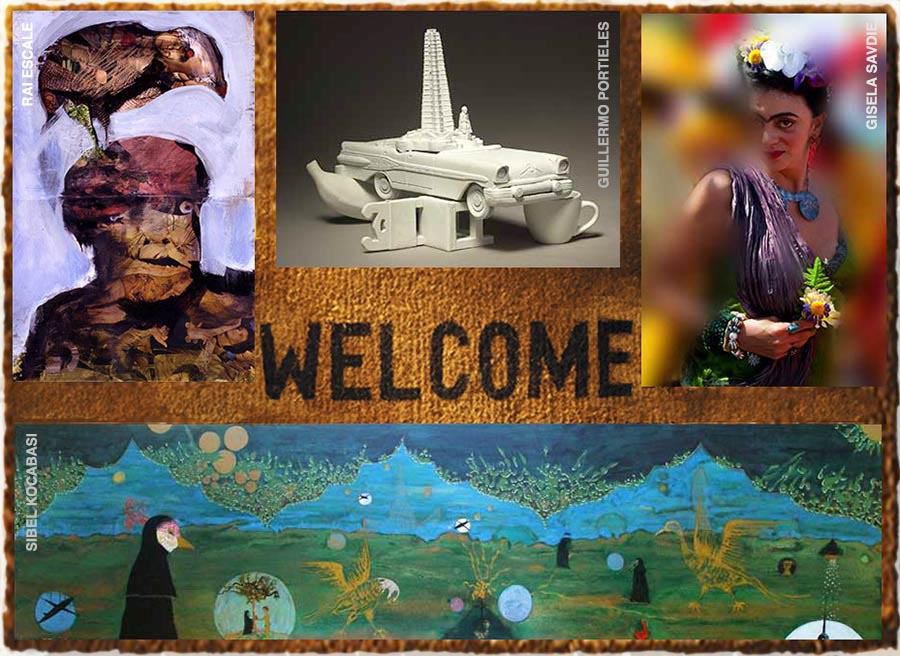 RAI ESCALE
SIBEL KOCABASI
GUILLERMO PORTIELES
GISELA SAVDIE
Join us for a reception with the artists Saturday, May 9, from 7-10pm
Artformz
171 NW 23rd Street
Miami, FL 33127
Anja Marais has been awarded the "People's Choice Award" at Sculpture Key West for her
installation "False Security" recently presented in Wynwood, Miami through Artformz Outzide –
Ramon Williams is currently exhibiting at Projects Gallery in "Aqui Estamos" in Philadelphia,
and is presented by Cruselle Fine Arts in the exhibit "Eclat" at Eichler Gallery in Orange, California.
Sibel Kocabasihas curated "Open Air Exhibit" a group show of mixed media projects opening in downtown Lake Worth, Saturday, May 16, 2009.
Alette Simmons-Jimenez has been invited to form part of a large group show including approximately 8 Miami artists with Nicolas Leiva and Tomas Esson, among others, sponsored by the "Centro Italiano per le Arti e la Cultura" originating in Turin, Italy and traveling to other countries for two years.
Rai Escale was selected for the "Fountainhead Residency" here in Miami, and has been working in residence for 2 months.
Chieko Tanemura, and former Artformz artist Roalndo dal Pezzo, have been awarded a Two Person show at the prestigious Konica Minolta Plaza Gallery in central Tokyo on February 1, 2010.
Gisela Savdie has two upcoming solo shows for 2009, one opening at NES Gallery, in Argentina in June, and another at La Cueva in Barranquilla, Colombia opening in September.