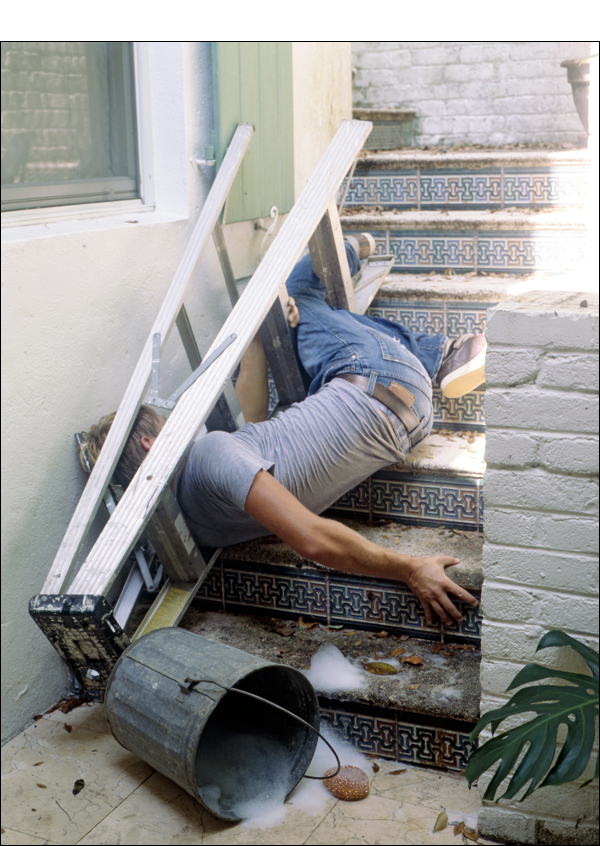 LEE MATERAZZI, "LADDER", 40″ x 30″, C-PRINT, ED OF 5, 2009
SPINELLO GALLERY MOVES TO DESIGN DISTRICT: 155 NE 38 ST, No. 101, Miami, FL – 33137
HOUSE WARMING RECEPTION: Saturday, May 2nd, 7-10pm
Home Sweet Home. The nomadic SPINELLO GALLERY has officially found a new home in the beautiful Design District (155 NE 38th Street, No. 101, Miami FL- 33137). In what appears to be a pivotal shift within the Miami art scene, SPINELLO GALLERY will be the new kid on the block along side the newly relocated Locust Projects. In honor of the new 1600 sq ft. home, SPINELLO GALLERY is proud to present a house warming reception, "SPINELLO 101 – How to Make a Gallery a Home," on Saturday, May 2nd, 7 – 10pm, featuring a group show of several Miami family members and friends: Sandra Bermudez, Blackbooks, Lee Materazzi, Christina Pettersson Santiago Rubino, Tatiana Vahan, TYPOE, and Agustina Woodgate.
SPINELLO GALLERY prides itself in exhibiting intelligent works of art in every medium by contemporary local Miami emerging artists. SPINELLO GALLERY has become the playground for unorthodox and experimental artists who don't easily fit into the confines of the traditional gallery space. SPINELLO GALLERY is steadily making headway in the Miami Art Scene and beyond becoming a contender in the Art World.
Help break the home in, May 2nd, (7-10pm).
Exhibition through June 6, 2009.