JERRY'S ARTARAMA NEW MIAMI STORE
www.jerrysartarama.com
Private cocktail reception prior to the grand opening !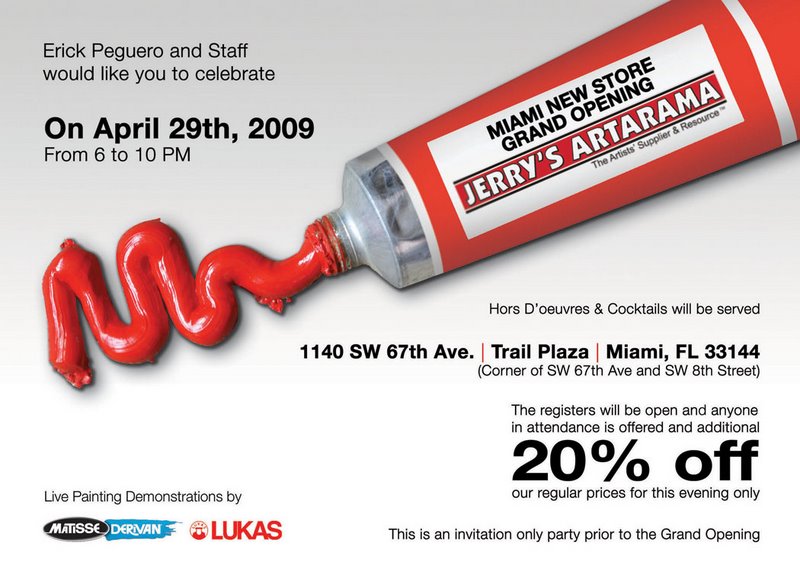 Erick Peguero and his staff are inviting artists, art professors and students, gallerists and high profile art industry people to join them Wednesday April 29th from 6:00 to 10:00 pm to enjoy amazing discounts and refreshments.
Jerry's Artarama is a one of kind art store… and is now open in Miami! Jerry's Artarama Superstores provide more than just incredible discounted prices. They also provide instructional workshops, new art supply demos and special art related events, encouraging a sense of community for artists across the country.designers, Architects,
students and art lovers.
Who Artists, Interiors designers, Architects, students and art lovers
When Wednesday April 29th from 6:00 – 10:00 pm
Where 1140 SW 67th Ave, Miami FL 33144 (corner of SW 67th Ave and SW 8th Street)
Guests must RSVP info@urbaniconsmarketing.com