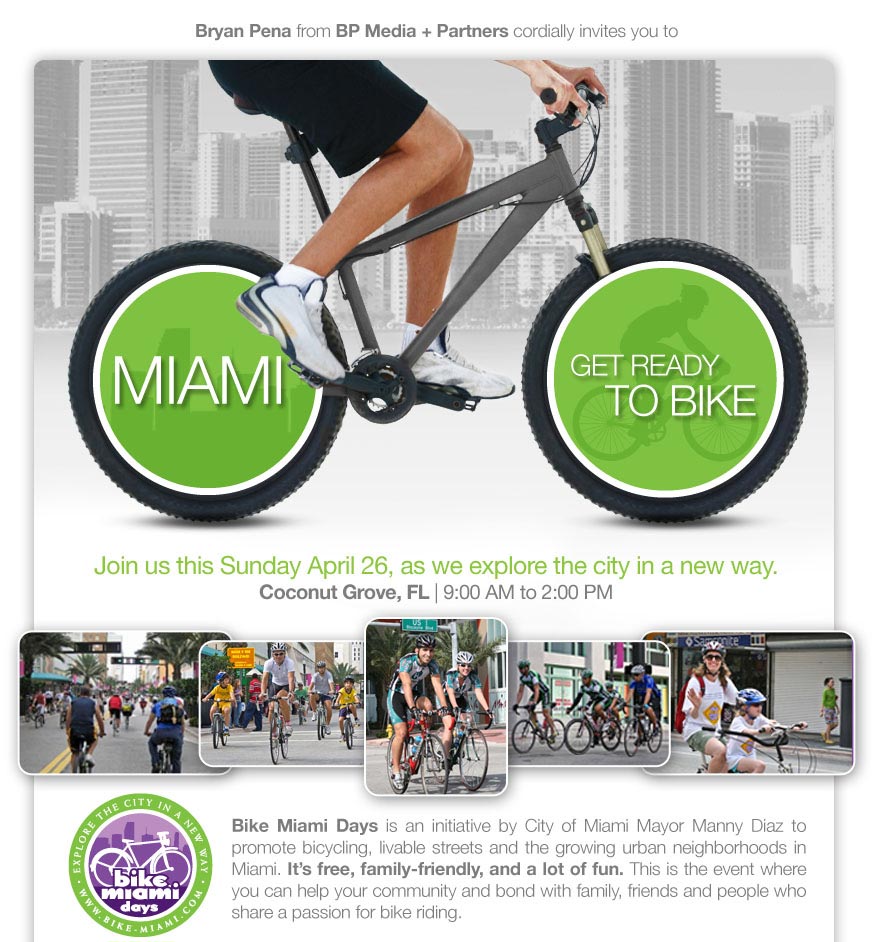 Sunday Brunch in the Grove is a tradition for many Miami residents, families and cyclists. This Sunday, enjoy special brunch menus at Eleven Leprechauns, Ludo's, Le Bouchon du Grove, Arts & Minds, BICE at CocoWalk and several other of Miami's finest cafes and bistros. Smoothie King will be open by 8am for early risers, too. Just be sure to not miss the rally and Orange Parade at 10:30 in Peacock Park!
The Florida Bicycle Association President will present two free cycling workshops this Sunday. These mini-classes last for one hour and will be held in the air-conditioned space of the NET Office at Peacock Park. Learn ways to make your ride more comfortable and more safe; learn the "ABCs" of getting ready for every ride; ask any questions you like about cycling in Miami and Florida! Workshops are offered at 11:00am and 1:00pm. Ask any volunteer for directions.
More and more of the Grove's local shops, street cafes and galleries are joining in support of Bike Miami Days. Be sure to view our Special to the Grove Page for a full list of participating groups and free promotions. From 20% off at the Hippo Children's Boutique and free samples from Sweet Dreams Bakery & Cafe to complimentary drinks at SEKAI Asian Bistro and a special One Day Only Sale at Brenda's Boutique… you'll want to get here early and stay all day! Everyone who comes to Peacock Park in time for the 10:30 rally will receive a free orange t-shirt and other goodies so that they can join Miami's First Annual Orange Parade and have the best chance of 'renting' a free bike for the day.