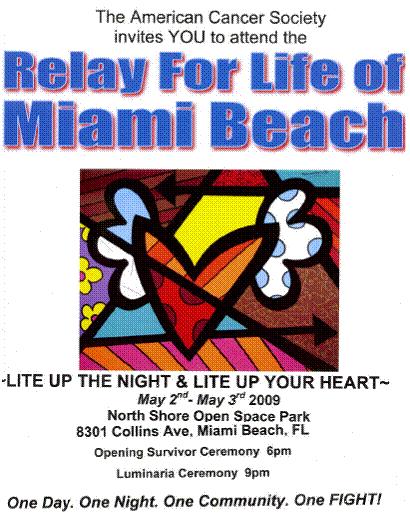 LITE UP YOUR HEAR! LITE UP THE NIGHT!
Opening Ceremony 6pm
Luminaria Ceremony 9pm
One in three people will be diagnosed with cancer during their lifetime. The American Cancer Society Relay For Life® is a life-changing event that brings together more than 3.5 million people across the country each year to celebrate the lives of those who have battled cancer, remember loved ones lost, and fight back against a disease that takes too much.
This year marks the beginning of our nationwide celebration of 25 years of Relay For Life®. In Florida, more than 20,000 cancer survivors and over 100,000 participants raised $21 million last year!
Sign up or donate today and join us to mark this milestone and the successes we've achieved together during the last 25 years. Relay For Life® participants have a passion for Relay and a fun, competetive spirit.