Divas Cocktail Party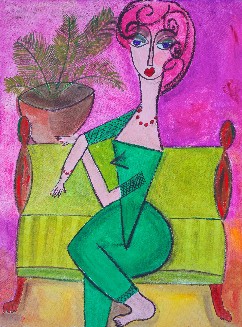 You're invited to join us for a special cocktail party and a last look at the exhibit everyone has been talking about, "Some Are Divas".
The event is co- presented by miArte Gallery & Bigelow Tea. Guests can expect an art-filled evening, mar-TEA-ni signature cocktails, tea-time savory bites, special guests Edward Berounsky, MANO, George Rodez, and Brazilian recording artist Marta Rhaulin.
Save the date, Wednesday, April 22, 6:30 – 9:00 pm at miArte Gallery.
Open Bar courtesy of Bigelow.
RSVP suggested 305.445.2783
MANO Fine Art P: 305.447.9745 E: info@manofineart.com www.manofineart.com