ART DECO FILM SERIES
Made in Miami Beach
Saturday 11 April
11:00 am
Join us for a series of films that are set (and substantially filmed) in Miami Beach in the 1940s and 50s. These films feature great directors, compelling performances, and glamorous (and not so glamorous!) hotels in Miami Beach's golden years.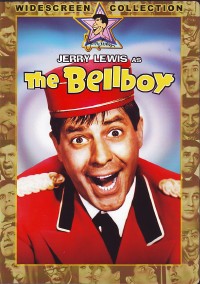 The Bellboy
Directed by Jerry Lewis
USA/1960/71 minutes/B&W
Filmed on location at the Fountainebleu Hotel, The Bellboy marks Jerry Lewis' first film as writer-director-star. Though its gags are variable, the film works on every level. It's both contemporary (love that jazzy MiMo architecture!) and a throwback to two-reel comedies of the late-silent/early-sound era, though it most closely resembles Jacques Tati's M. Hulot's Holiday (1953) in terms of structure and pacing. And, like Tati's film, it keeps dialogue to a minimum, rendering its nearly-silent protagonist more an observer than force of action. Free admission.
Location: Miami Beach Regional Library, 227 22nd St, Miami Beach
Information: 305-535-4319 or www.mdpl.org