10 FRI 8:30pm:
An MBC Premiere HD DIGITAL Presentation!
In collaboration with Emerging Pictures
Miami HD Theatrical Premiere!
The Pervert's Guide To Cinema
Directed by Sophie Fiennes/UK/Austria/Netherlands/2008
Featuring ZIZEK!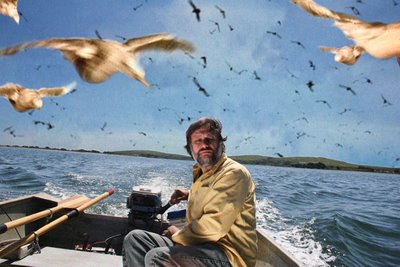 The Pervert's Guide To Cinema takes the viewer on an exhilarating ride through some of the greatest movies ever made. Serving as presenter and guide is the charismatic Slavoj Zizek, acclaimed philosopher and psychoanalyst. With his engaging and passionate approach to thinking, Zizek delves into the hidden language of cinema, uncovering what movies can tell us about ourselves. Whether he is untangling the famously baffling films of David Lynch, or overturning everything you thought you knew about Hitchcock, Zizek illuminates the screen with his passion, intellect, and unfailing sense of humor.
WINNER: British Independent Film Awards Best Documentary
"Highly entertaining and often brilliant." –Guardian (UK)
"Here's a film guaranteed to make you smarter than all your friends for 48 hours, or at least feel like you are." –Minneapolis Star Tribune
* * * * * "ESSENTIAL VIEWING FOR CINEPHILES! But also for anyone else interested in the enduring power of cinema."—Time Out
For tickets click HERE
Thank you for using Soul Of Miami!