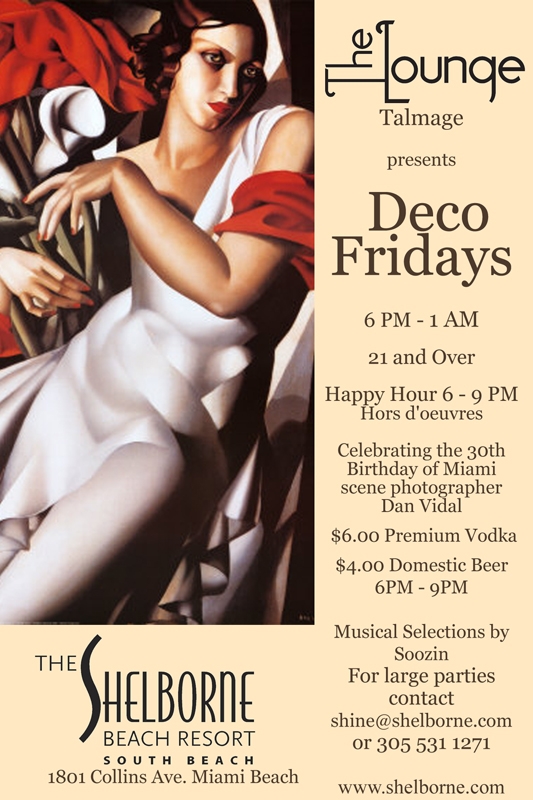 Please join me as we hold our first annual Post-WMC Wrap up Party AND celebrate well-known Miami scene photographer Dan Vidal's 30th birthday tonight at the Shelborne Lounge! We intend to gush and gab about the parties, people, photos, bitches, boys, music and dancing that went down this WMC. Vote for your favorites (and least favorites), complain to the bday boy about his photo taking/Mod skills, or just plain drink.
It's a WMC 09 wrap up, tell all and drink all from 6pm-1am – soundtrack provided by DJ Soozin, including some hot new tracks she scored last week.
Great vibe, never a cover, $2 parking 3 blocks north at Collins and 23rd for MB residents.
FREE APPETIZERS AND $6 STOLIS FOR HAPPY HOUR!!!
*Deco Fridays*
6pm-1am
Shelborne Hotel Lounge
1801 Collins Ave.
[The lounge is straight back and to the left of the main lobby corridor]
Contact: Miguel Contreras 305-531-1271