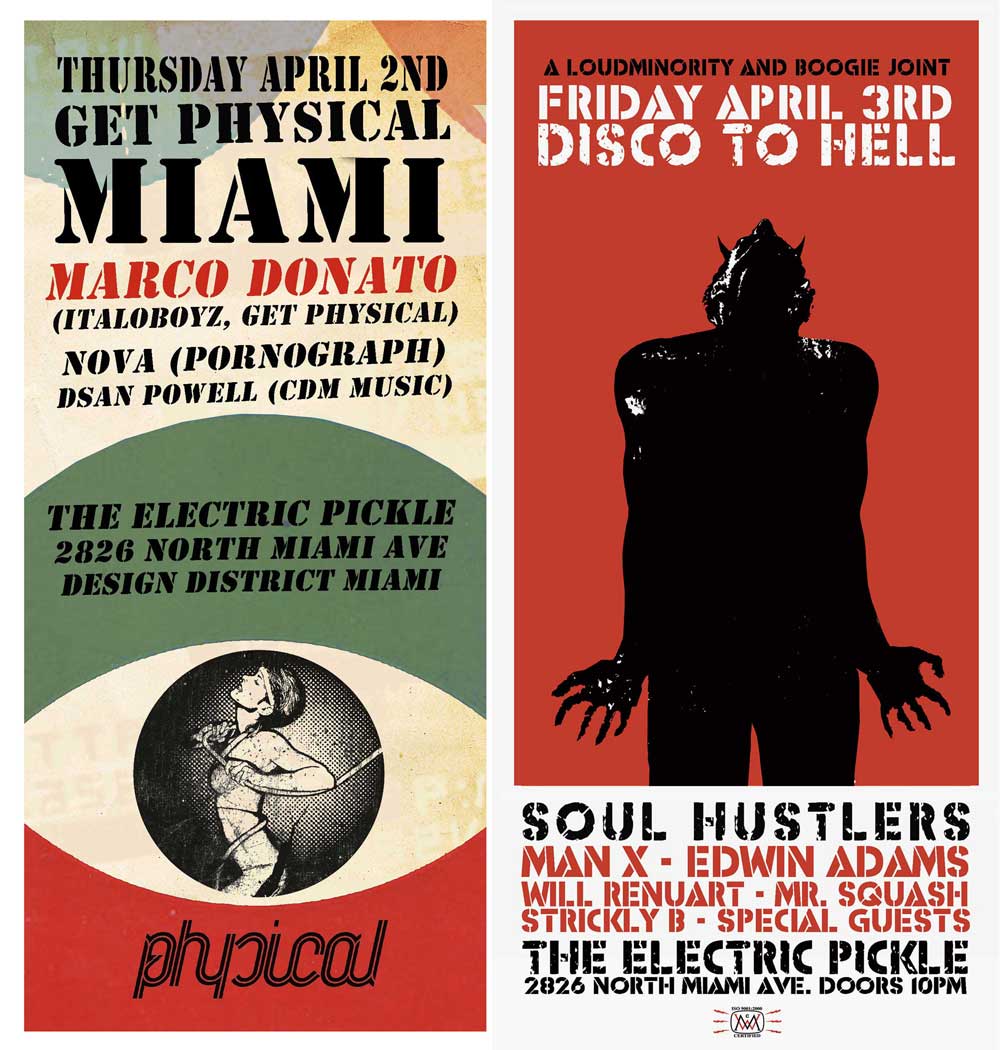 tonight with special guest from the UK… the Italoboyz, Marco Donato along with Miami's Pornograph crew.
Friday night brings the kick off of a monthly event Disco to Hell with a revolving cast of local and special guest djs exploring the darker side of leftfeild disco and future/ past dancefloor killers.
Saturday night we are open from 10pm – 5am for the usual late night shenanigans with a mix of acid jazz, funk, soul, afro-latin, and rare groove downstairs. Upstairs we're banging it out with a mix of indy dance classics, revolutionary rockers, house and electro.
There is no cover charge this weekend.. so grab some friends, check us out for a drink and a dance and get an earfull.