Design and Dine
Presented by City of Miami Cultural Arts & Entertainment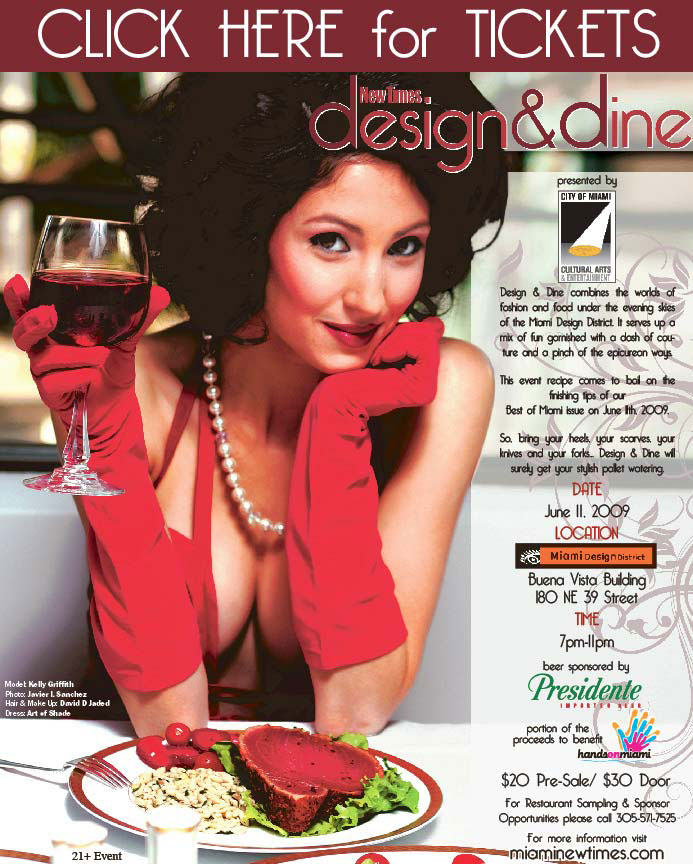 Design & Dine combines the worlds of fashion and food under the evening skies of the Miami Design District. It serves up a mix of fun garnished with a dash of couture and a pinch of the epicurean ways.
This event recipe comes to boil on the finishing tips of our Best of Miami issue on June 11th, 2009.
So, bring your heels, your scarves, your knives and your fork. Design & Dine will surely get your stylish pallet watering.
Date: June 11, 2009
Location: Buena Vista Building (180 NE 39 Street)
Time: 7pm-11pm
Ticket Price: $20 Pre-sale $30 at the Door
21+ Event
A portion of the proceeds to benefit Hands on Miami