April 4, Sat. 8pm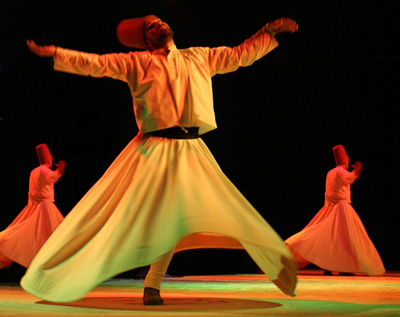 Jelaluddin Rumi, a 13th century mystical poet, has been America's best-selling poet for many years.
His books have sold more than a million copies in the U.S. Rumi's universal legacy – through his personal life, writings, and practices – is to live in peace, to serve the highest calling, to celebrate diversity, and to love all.
Hear the poetry of Rumi, dramatically spoken live by Peter Rogen in English and Amir Vahab in Farsi, accompanied by three wonderful Sufi musicians: Arsalaan playing the nay flute and harp, Osiris on frame drum and other percussions, and Amir on nay flute, tanbour, and drums. The music of the nay flute and tanbour is improvised ("taksim") in the authentic Turkish and Persian styles. The musicians may also provide spontaneous Sufi chanting to accompany some of the poems.
EVENT INFO:
LOCATION: 4760 Pine Tree Drive, Miami Beach, 33140
COST: $20 adults & $15 seniors/students/online
Click here, scroll down to Rumi Night to purchase tickets