Mario Flores Gallery invites you to join us as we open "GARAGE SALE" an
installation-exhibition by artist Igor Montoya-Laske on Friday March 27, 2009
from 7pm-10pm. Complimentary wine & light hors d' ouevres will be available.
Drum session around 10pm
We are in the North Miami Art District and across the street from the Moca
(Museum of Contemporary Art) in the Art Nexus building.
Also, don't forget the Gallery Walk & jazz concert in the Moca park on this night
and every last Friday of the month.
Mark this date on you calendar, forward to your contacts and we hope to
see you there!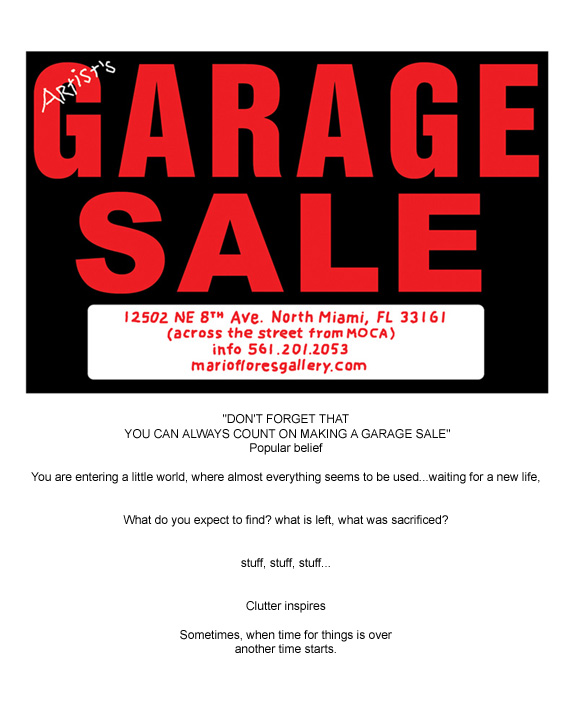 Thank you,
Mario Flores
MARIO FLORES STUDIO & GALLERY
12502 ne 8TH ave
north miami, fl 33161
561-201-2053
www.mariofloresgallery.com
www.mariofloresphotography.com
Thank you for using Soul Of Miami!