Coconut Grove Live" Open Mic Sundays
"Idol Style"
March 22nd 2009 from Noon till 10PM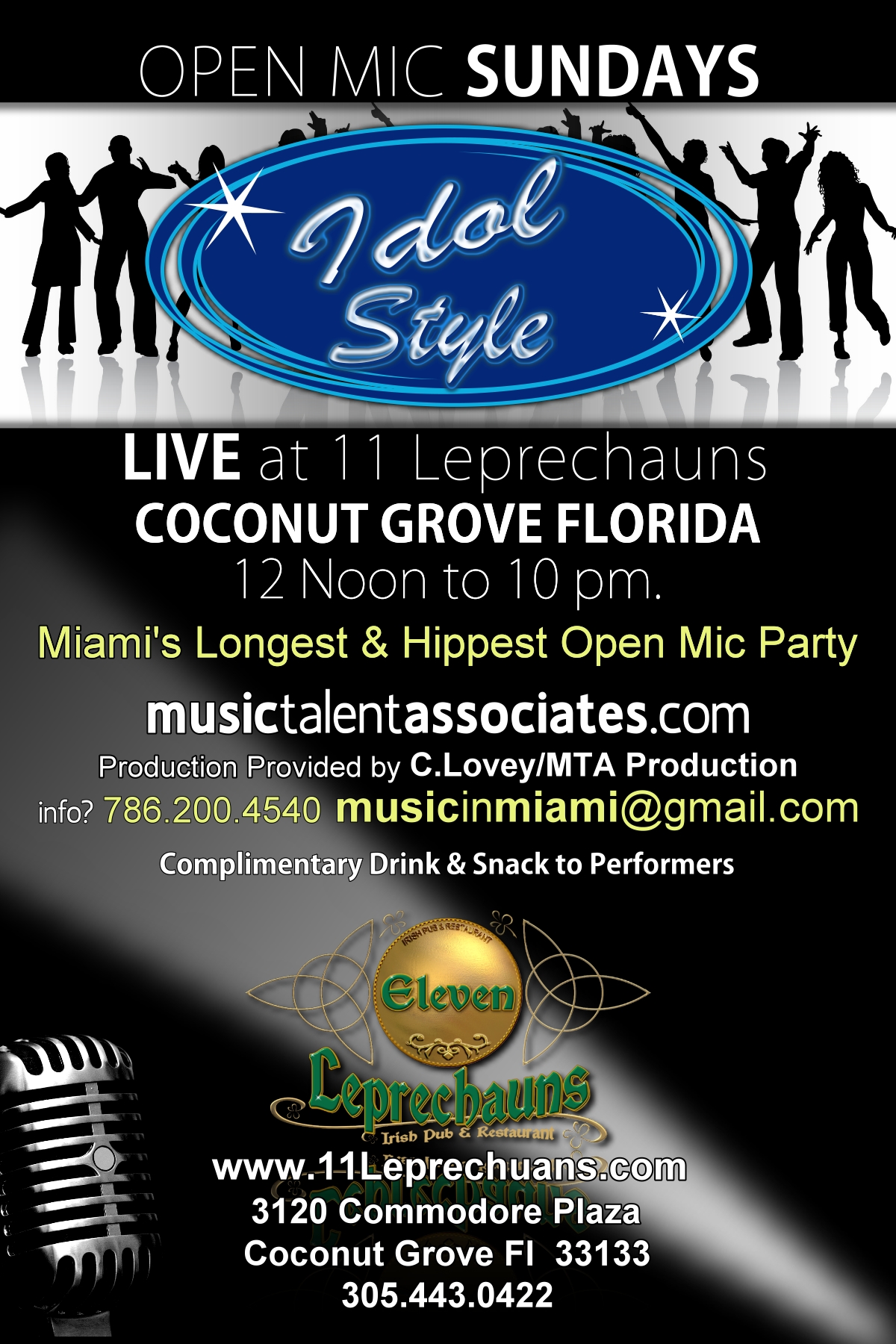 Inviting you to join us this and every Sunday for a day of fun and
entertainment as we take the stage again at Miami's longest and
hippest Open Mic Party in Coconut Grove.
Musicians, Songwriters,Comedians, Dancers, Poets,Playwrights and All
Entertainers Welcome.
Location: 11 Leprechauns Restaurant & Pub
3120 Commodore Plaza
Coconut Grove Fl 33133
305 443 0422
Come join us, bring your talent, we provide the stage, the sound,
lights, drums & amps.
Complimentary Drink And Food to all performers.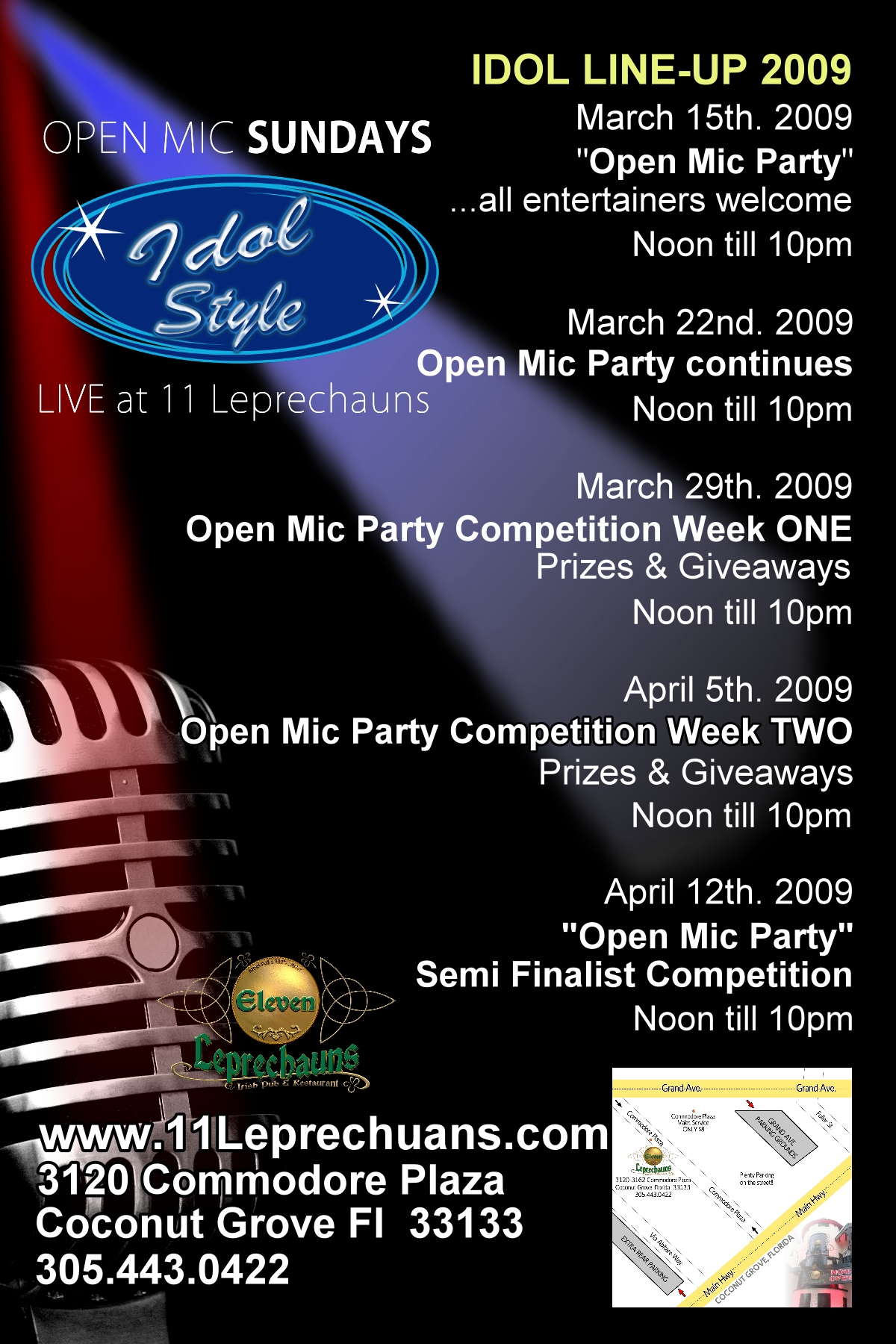 for More info: call 786 200 4540
Thank you, Jeff & Charlene
Music Talent Associates
http://musictalentassociates.com