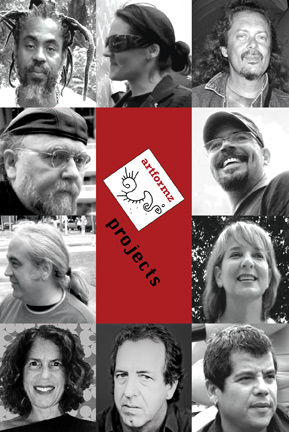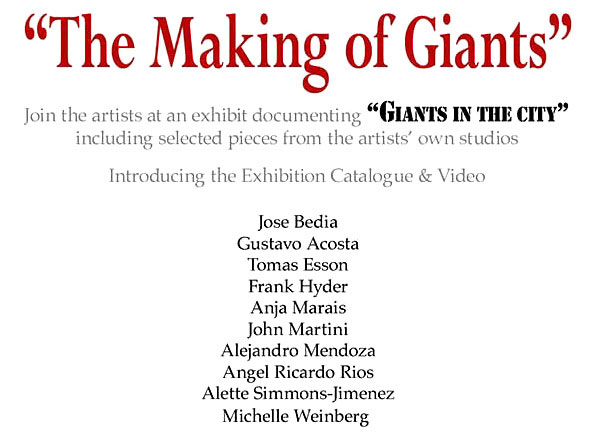 artformz
171 NW 23rd Street
Miami, Florida 33127
Saturday, March 14, 2009
Wynwood Art District 2nd Saturday Gallery Walk
7:00pm – 10:00pm
Show Dates: March 14 – April 5, 2009
The Making of Giants
The original 10 artists from the "Giants in the City" Miami 2008 Premier Exhibit – present sketches and designs in the project room that led up to final designs and large scale inflatable sculptures for the acclaimed exhibit. Artists will exhibit in the main gallery selected pieces from their own body of work that strengthens the historical significance of this grand experiment. The exercise was brought to life through charming doodles, complex scale models, and poetic renderings, all demonstrating the intellectual course from thought, to paper, to reality. The 10 artists of the Miami Premier are: Alejandro Mendoza, Alette Simmons-Jimenez, Angel Ricardo Rios, Anja Marais, Frank Hyder, Gustavo Acosta, John Martini, Jose Bedia, Michelle Weinberg, and Tomas Esson.
Special premier screening event of "Giants in the City – Miami 2008" video projection.
Launch of "Giants in the City" exhibition catalogue.
Visit "Giants in the City" Onine: www.giantsinthecity.org